We realize that sales outsourcing and B2B lead generation is one of the most important processes in your company. Therefore, we focus on transparent terms of cooperation and the simplest possible form of contract, so that you always have control over your finances.
Operation costs
€95
Once per campaign
What is included in the operating costs:
Audit lead generation activities

Selecting proper target group

Campaign creation process

Launch and first A/B tests

Updating new leads daily

Monthly reporting
Give hotLead a Try
Cost per 1 lead
€45-95
Each per qualified lead
What determines lead cost:
Qualification and interest level

Target group availability

Campaign localization

Unique campaign guidelines

Materials e.g. landing page

Integration, e.g. with the CRM
Give hotLead a Try
Regardless of the type of campaign conducted and the costs of obtaining a lead, hotLead always provides:
The most important principles and provisions regarding cooperation:
A single lead is a person who in a documented manner (e-mail / system message, telephone call recording) expressed willingness, a positive response to the cooperation proposal received in the campaign.
Creating a contact list, building a database, defining a group of recipients belongs to hotLead. This database remains the property of hotLead and is not transferred to the customer.
Remuneration for the conducted campaign is paid in advance (before the campaign starts). In the case of delivering a smaller number of leads than assumed in the campaign assumptions, the amount is refunded in proportion to the number of undelivered leads.
The customer is obliged to efficiently cooperate with hotLead in order to conduct the campaign in a timely manner.
Collaboration
Got a project?
Let's talk.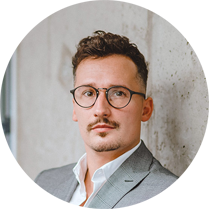 We're a team of lead generation experts who are excited about unique ideas and help companies to grow by sales outsourcing.