The hotLead.pl company is an agency whose task is to acquire potential customers, generate sales leads and support in sales processes. We help companies to develop based on proven lead generation methods, all over the World. See our job offers.
We are looking for a person for the position of a Sales Representative, Seller, New Business Manager. We care about independent thinking, focused on finding solutions, an open mind, creativity and experience in the implementation of sales assumptions and plans.
If you think about modern sales, you are looking for a task that you will not be bored with, you will learn a lot of new things from people with very extensive experience, then you are the right person for this position. We will teach you our work methodology, provide you with relevant knowledge, and give you access to the latest sales tools.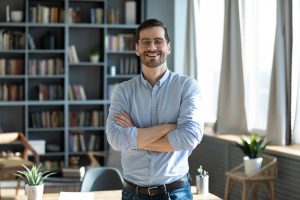 Your tasks:
Participation in creating a customer acquisition strategy for the company and customers,
Promotion and sale of services related to generating sales leads,
Conducting business talks and maintaining professional business contacts,
Preparation of commercial offers, negotiation of terms of cooperation with clients at various levels,
Acquiring new customers,
Periodic reporting of your activities,
Development of the sales department,
Representing the company during industry events, events, networking.
Requirements:
Exemplary organization of work, tasks and time, knowledge of CRM systems,
Independence in action and strong focus on achieving results,
High interpersonal and organizational skills,
Logical thinking and the ability to analytically approach problems,
Building good relationships with clients, communication skills, impeccable personal culture, perfect organization of your own work (task management, planning, managing your time and work), coping with stress and time pressure, independence, diligence and accuracy,
Knowledge of the English language allowing you to easily find the information you are looking for, e-mail communication.
We offer:
Attractive remuneration consisting of the basis and the incentive bonus system,
Access to the latest sales tools and substantive support in the context of generating leads,
Tools necessary to achieve sales goals,
Work in stable, transparent and systematic conditions,
Ability to work remotely, task-based, in any time (minimum half-time), at any time of the day and location,
Possibility of development and training in a selected topic,
Work in a company with a renowned market position.
The application should include: Email title: Sales representative. CV or description of previous experience and skills. Information on availability (expected hours of work, e.g. 5 hours a day). please send your job application to get@hotlead.org. Thank you.
Collaboration
Got a project?
Let's talk.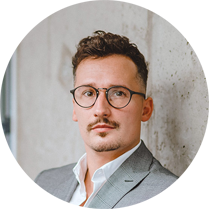 We're a team of lead generation experts who are excited about unique ideas and help companies to grow by sales outsourcing.